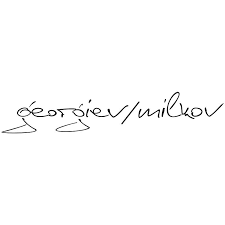 Behind the Georgiev/Milkov project are Petar Georgiev and Radostin Milkov, fellow students, friends and winemakers. Vinified in various places around the world: Austria, Malta, USA, New Zealand, China and last in order, but not in importance, Bulgaria.
We do not have our own vineyards, but are concentrated in finding and working with old vineyards of authentic Bulgarian varieties. We both wanted to work with our local varieties and in 2014 we started vineyard tours in the Plovdiv region in search of the right arrays to work with. Our desire is to show a modern face of authentic Bulgarian varieties.
Our production is modest, we started with 600 bottles in 2014, gradually increasing the volume every year and in 2020 we reached 17,000 bottles. It is important to say that we rely solely on our own strength in the production of the wines. From the beginning until now, we have been handling all the technological operations just the two of us. All equipment such as vessel capacity and barrel fleet is also our property, which we have invested in over the years. At the moment, we have vessels for about 13,000 liters and about 25 barrels with volumes from 100 to 500 liters made of Bulgarian and French oak and acacia.
Our portfolio includes 5 wines exclusively and only from local Bulgarian varieties, namely Mavrud vinified as single-varietal red wine and naturally sparkling Petillant Naturel. Rubin re-vinified as a single varietal red wine and rosé from Rubin. A red musquet vinified as a single varietal white wine and an experiment with this varietal that we will keep secret for now.