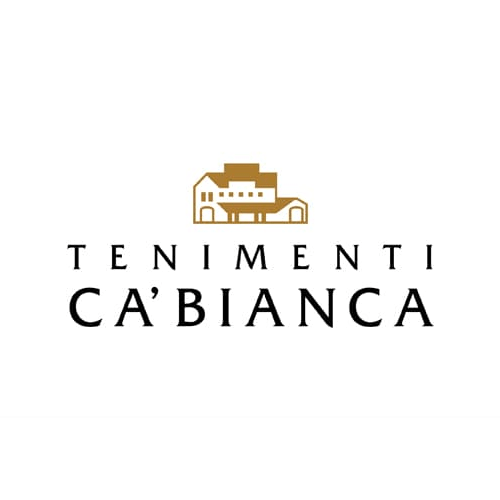 "Casa Vinicola Ca' Bianca" opened its doors in 1952 in the Alessandria area of ​​Alto Monferrato, now part of the small municipality of Alice Bel Colle, a stone's throw from Acqui Terme. The name of the winery is inspired by the local name of this area "al ca' bianche".
It is based in Cascina Spagna, a farm acquired in the 1980s, whose origins are rooted in history, when the Spanish were at war with France and the Republic of Venice in the 1620s.
Its position on a high hill makes it a strategic place, offering an overview to anyone traveling across the entire valley below. In August 1997, the estate grew to include the Cascina Polsino farm of around 9 hectares with vines, in one parcel of valuable terrain within the estate.
Tenimenti Ca' Bianca occupies an area of ​​more than 24 hectares in one plot, located around the cellars, and the central viewpoint offers a stunning view. The lands around the estate are intended specifically for growing vineyards. They were formed 13 million years ago, during the Miocene period, on the sandy bottom of a fairly shallow ancient sea. The estate grows a selection of Dolcetto, Gavi, Moscato and Brachetto, as well as three different types of Barbera, a local variety that takes the DOC Barbera d'Asti.
Website: www.gruppoitalianovini.com