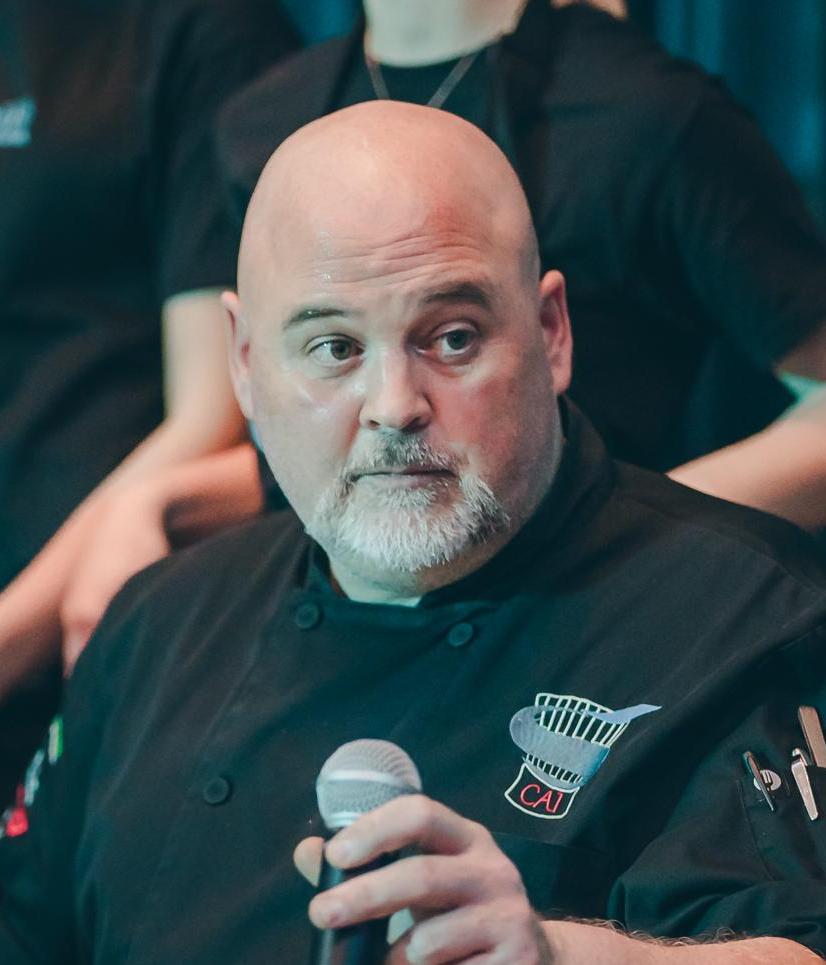 Chef Boutin is a creative and positive personality with over 25 years of experience, including both teaching experience in culinary schools and being a chef in fine hotels and restaurants around the world.
After graduating from the Institut De Tourisme et D'Hôtellerie Du Québec, in Montreal, Chef Boutin gained solid culinary experience working as a chef in various parts of the world. He has extensive experience in a multicultural environment, having worked for 7 years as a chef for Club Med in various destinations such as Mexico, Australia, Malaysia, USA and Cuba. He speaks French, Spanish, English, and Mexican and Italian cuisine are among his favorites.
Chef Boutin has worked in high-end restaurants such as the Little Nell in Aspen, ranked among the top 25 hotels in the US, and the Cote d'Or in Burgundy, France, which holds 3 Michelin stars. For more than 8 years he has taught at two culinary universities in Mexico City, and since 2015 he has been a chef-instructor in Bulgaria.
Chef Boutin is a specialist with a wide range of culinary knowledge, with additional certifications in Food Production Management obtained in Bali, Indonesia in 2005. He is also a ServSafe©Trainer & Proctor since 2005, conducting short courses and training seminars for groups of 4 to 150 participants.
As a recognized professional, Chef Boutin is often invited as a marshal/judge in various competitions, and in 2017 he was part of the jury of Bocuse D'Or Bulgaria. He has prepared and won medals with various contestants and culinary teams participating in culinary competitions. His most recent major success was at the National Culinary Cup of Bulgaria in 2019, where two of his students at the Institute of Culinary Arts won gold honors – one earned the title of "Confectioner of Bulgaria" 2019, winning 3 gold medals, and the other won the cup in Beef category.
Chef Boutin's most valuable lesson to his students is, "Do it from the heart or don't do it at all!"