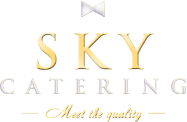 It is not enough for us to prepare delicious food, provide service and equipment
at the venue. We strive to create enjoyment of the moment, tranquility and escape from everyday life.
Our team is made up of professionals with serious experience in the restaurant industry and
in organizing over five hundred catering events.
We have held events of all types.
Website: www.skycatering.bg