HARALAMBIEVI Family Vineyards and Winery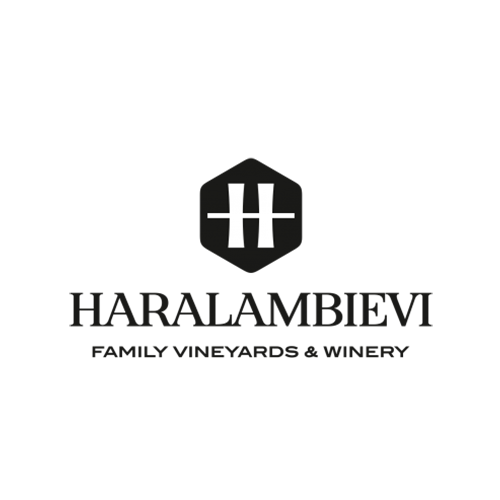 HARALAMBIEVI Family Vineyards and Winery is a family enterprise that began to write its history back in 2009, when Dimitar Haralambiev – vine grower, winemaker and dreamer at heart, planted the first vineyard near Pleven. From then until today, for him and his partner Tsvetelina, viticulture is a way of life! They carefully care for over 85 ha of their own vineyards in the lands of the villages of Sadovets, Peternitsa, Gorni Dabnik, near Pleven – "Kalugeritsa" Vineyard, "Nad Pesherite" Vineyard, "Dabnika" Vineyard, "Mogilite" Vineyard – each with its own distinctive conditions and manifestations in wine.
Every day they work with a lot of effort and love to create the wines of their dreams! Wines from the vineyards! Wines with distinctive character and varietal characteristics!
Having accumulated experience, knowledge and confidence in viticulture, when the vines reach an optimal phase in their development, HARLAMBIEVI created the last link on the way to making their dreams come true – in 2018 they revived the old cooperative cellar in the village of Petarnitsa, implemented modern equipment and systems and thus found its wine house. The capacity of the cellar is up to 1000 hl of wine per year.
The cellar is closely specialized in the production of short-batch wines from the local Pleven-created Kailashki Misket and Rubin varieties, as well as premium whites, rosés and distinctive red wines from classic world varieties – Chardonnay, Sauvignon Blanc, Gewurztraminer, Muscat Ottonel, Pinot Noir , Cabernet Franc.
In 2019, HARALAMBIEVI presents its first vintage of wines – wines with an interesting modern reading, of which stand out: H`s series – wines from local varieties; the Royal series, which includes premium Chardonnay and Cabernet Franc; the Trois Visages series, which shows the three faces of Pinot Noir – white, rosé and red; as well as the expressive varietal The Chosen One Sauvignon Blanc.
Website: www.haralambievi.com