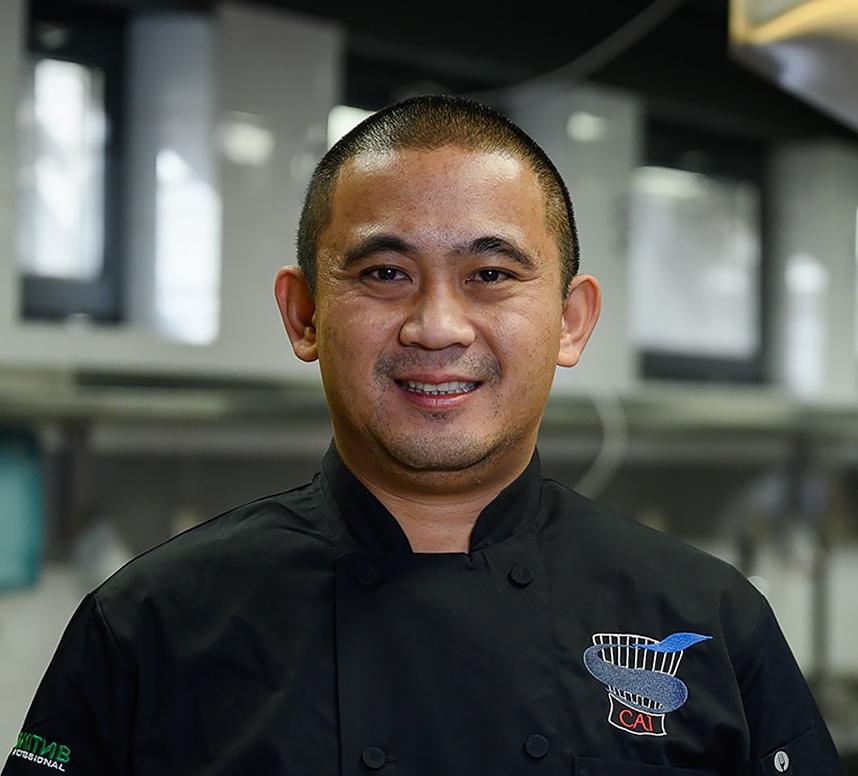 Chef Robin Villarreal is a dedicated professional with remarkable experience in the areas of culinary education, menu planning and creation, product and business development. His impressive background in culinary education includes positions as Executive Chef, Sous Chef and Chef Instructor at international culinary schools such as Le Cordon Bleu Casa de Francia (Mexico) and Escuela UVM/Glion Tlalpan (Mexico). Chef Robin graduated (with high honors) from the world famous culinary school Le Cordon Bleu Académie D´Art Culinaire De Paris, France. In addition to a solid background in French and international cuisine, Robin's specialties also include pastry, baking and Thai cuisine. Part of his practical experience in the culinary business is at Alain Ducasse's 3 Michelin starred restaurant Le Louis XV in Monte Carlo.
Chef Robin is fluent in English, Spanish and Tagalog, and in addition to his culinary achievements holds an Airline Pilot degree.
Chef Robin has chosen education as the focus of his culinary career and has been working to advance culinary education and culture in our geographic region for over 10 years. He played a leading role in establishing the first culinary education program on the campus of the Graduate School of Management (GSM) in 2007 and was one of the founders of the concept for the Institute of Culinary Arts at the GSM.
Today, Chef Robin plays a key role in the strategic development and growth of culinary projects and programs at the Graduate School of Management and the Institute of Culinary Arts in particular. His knowledge and professionalism are highly regarded and he is frequently invited as a judge at international culinary competitions and championships.