Georgi Rahnev and Georgi Kirov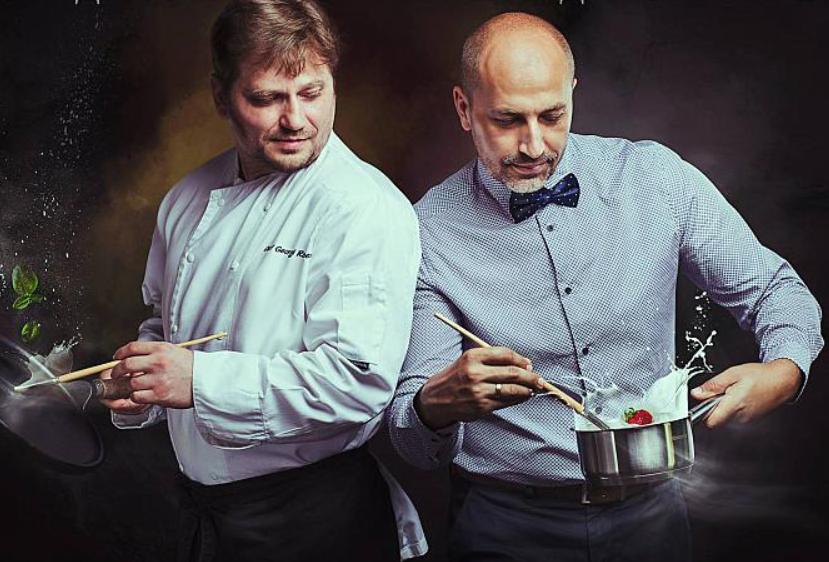 chef Georgi Rahnev, chef at GREENE KING restaurant, Taunton, UK.
He has worked in many hotels on Golden Sands, elite restaurants in Burgas, Varna and Sofia, Croatia. He was a chef at the Bulgarian Embassy in Moscow.
Georgi Kirov, owner of restaurants in Varna – Cheers, Masquerade, Opium, Egoist, Secrets, Cheri
20 years working in the field of tourism in Golden Sands hotels, river and ocean passenger ships.